A Message From Adam Booska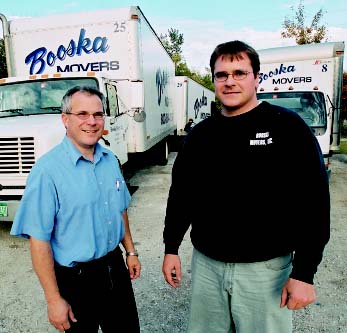 I would like to take a moment to introduce to you the services Booska Movers is capable of providing to you for your upcoming relocation. Our company's goal is to provide our clients with the highest quality moving services available in the state. My goal is to make a plan for your relocation that conforms to fit your specific needs and grants you a worry-free and fairly priced move.
The secret to a smooth move can be as simple as organizing the details in advance. As planning is the most crucial part of this process it only makes sense that you coordinate your move with someone who has proven experience in the operations and planning states of the moving process. If you choose to utilize Booska Movers you can be assured that I will personally be involved throughout every phase of the project; from estimating the cost and time involved, to planning specific days and requirements, to monitoring our progress and your satisfaction before, during and after your move.
Here at Booska we utilize full time professional movers using state-of-the-art equipment. Our employees are monitored by our Total Quality Assurance Program and those who do not continuously maintain our high standards are not with us for long.
We offer a wide variety of services to help you make your relocation less trying. Local packing and moving as well as piano moving have long been our specialty. If you're too busy to clean your old or new residences after you move,we offer house-cleaning services to our customers.
Please call on Booska Movers today. I will gladly provide you with a free moving consultation at your convenience and begin to prepare you for your upcoming relocation.
Adam Booska
abooska@booskaworldwide.com
(802) 864-5115