International Moving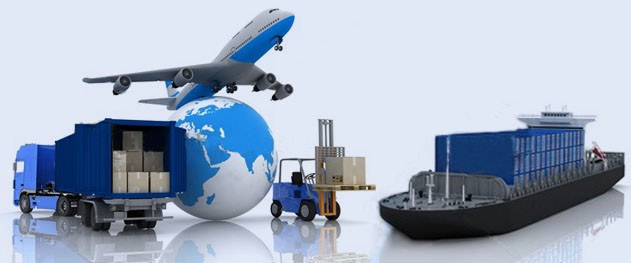 Moving You Across The Country Or Across The World!
Wherever your life may take you, rely on Booska Movers to safely get your belongings to you. Our international moves are full service; meaning your items are picked up from your home and delivered right into your new home across the world.
At Booska Movers we approach international moving with much attention to detail. Our approach translates to customer satisfaction in any language. Just as we pride ourselves in our domestic services, our international partners share the same standards of excellence. These partners are selected based on their ability to work to the same standards for quality, moving, logistics, dedication and customer service that Booska stands for. Through our partners, Booska Movers provides global representation for both origin and destination services.
Packing Methods: Containers
International moving utilizes lift vans, cargo containers, and loading and unloading on ships. Consequently, packaging for these shipments requires supplemental wrapping using corrugated and paper pads. Booska Movers has years of experience providing these services. The cost of an international move is determined based on the size of your shipment. By selecting the proper size container, Booska Movers is able to provide the best and most cost effective solution.
Air Freight
Household goods shipped via air are packed in airline-approved containers.
Ship Containers
There are a number of options based on the size of your shipment. Smaller shipments utilize Liftvans, which are placed inside a steel container. Steel containers are used for larger shipments and range in length from 20' to 45'. Booska Movers determines which moving systems should be employed to ensure the safety, efficiency, and best value for our customers. Booska Movers' years of experience in providing origin and destination services makes Booska the best choice for your international move.
International Operations
At Booska Movers, we consider all available options and match them up with our customers' needs. Using volume, weight, services required, and shipping modes information that is gathered by our professional estimators, we can determine the equipment requirements and the cost of each move with great accuracy. Whenever possible, our estimates include all the costs associated with your move, as we do not want our customers to receive hidden or unexpected charges.
International Requirements
Booska Movers' commitment to customer service ties directly to the quality services we deliver on our behalf.
Documents
What's required for clearance in terms of visas, licenses, consular approvals, authorization letters, etc.
Customs Clearance Regulations
What can be imported or requires duties or permits.
Cautionary Areas
What areas require special attention, planning or are of particular sensitivity.
Prohibited Items
Shipment of these items may result in fines, penalties, confiscation or prosecution.
Should you have other questions or concerns regarding your international move, Booska Movers can provide you with additional information and resources.
Booska Worldwide Moving and Storage
Booska Movers is a certified independent, full-service mover. Booska Movers was founded in 1946 and continues to be a family owned and operated business. Booska is a member of the following organizations: Better Business Bureau, American Moving & Storage Association, and a member of the local Chamber of Commerce. Through our extensive experience, we design your international move with great care and attention to detail. When it's time to make your international move, you can rely on Booska Movers to treat your belongings with as much as as we would our own. We've got your back- as well as your table, dresser, lamps, etc.!
Pricing
All international pricing is based on cubic footage and weight. Since each international move must be designed for your individual needs there is no easy quote. Each quote is specially designed to suit your individual needs. Please contact the office or submit a Request For Service Form for pricing information.